About Justin
Relationship & Wellbeing
Keynote Speaker
Best Selling Author
Number 1 Rated Parenting Speaker
PhD in Positive Psychology
Writer of 9 Parenting Books
Co-host of Channel Nine's Parental Guidance
Host of the Number 1 Parenting Podcast in Australia
Proud Father, with his wife Kylie, of 6 Children and grandparents of 1 granddaughter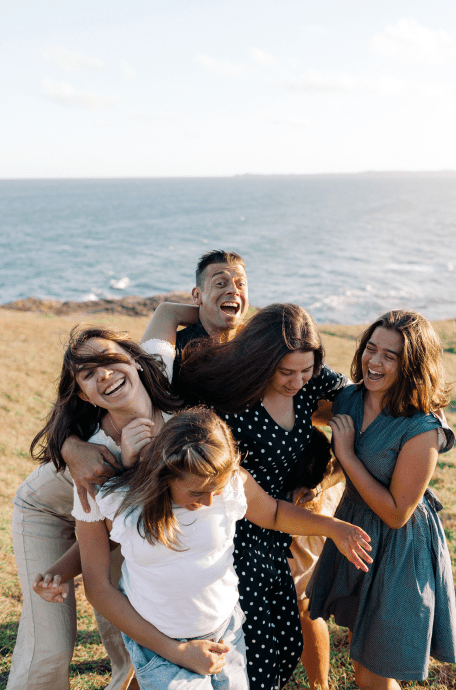 Justin
Coulson
Contact
Book Justin to Speak at Your School or Workplace
If you want to support your work teams or school community, Justin's keynotes offer practical and evidence-based tools audiences can implement straight away. It helps teams re-think their wellbeing and relationships, and parents re-imagine their journey as mums and dads in a positive and constructive way.
In person or online – your choice
While the connection which happens face-to-face is difficult to replace, we have all discovered the many advantages of online presentations over the last few years. And Justin uses the best technology to keep his online presentations as fresh, interactive and engaging as possible. Whichever format you choose, your audience will be delighted!
Corporate Keynote Speaker
In his presentations to staff at organisations across Australia, Justin speaks on a variety of topics ranging from emotional intelligence and high performance habits to attitude, and of course, parenting. All of Justin's presentations are designed to help your staff rethink their own wellbeing and relationships and provide measurable outcomes for your workplace.
View Corporate Keynote Topics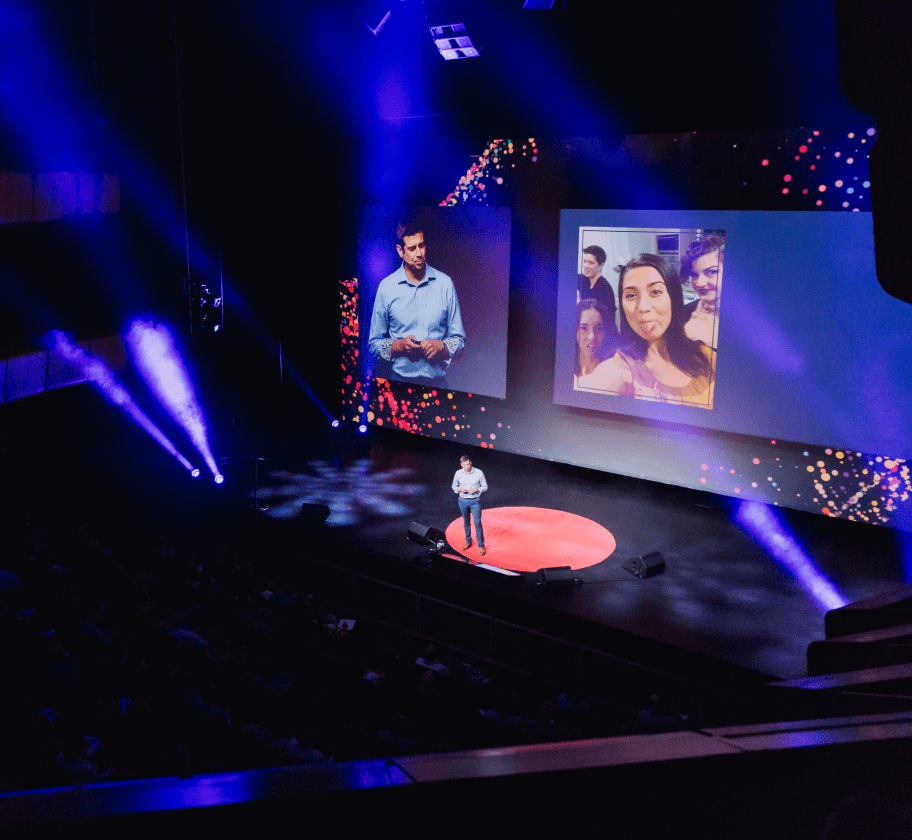 Corporate
School Keynote Speaker
School can be stressful for teachers and students alike, and it is important to equip them with the tools to help create a positive, supportive environment. In his keynotes to teachers and parents across Australia, Justin speaks on a variety of topics, ranging from teacher wellbeing and emotional intelligence to helping students manage anxiety and supporting parents with modern day parenting challenges.
View School Keynote Topics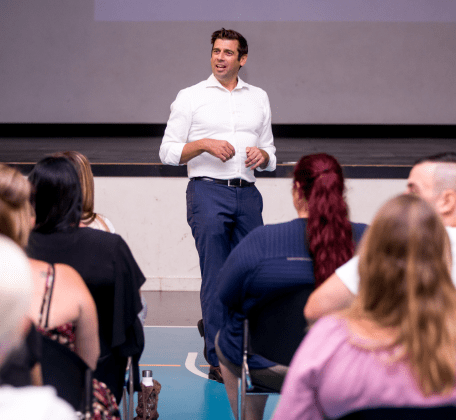 Schools
Who We've Worked With
" Justin's topics hit the mark and resonated with the audience. It was a perfect opening to our 3 days together and further lifted the energy in the room amongst our colleagues. "
Kate Sorensen
IHG
" Dr Justin Coulson is an incredibly engaging speaker. We hosted a series of events across two weeks and his sessions received the highest number of attendees and positive feedback. His ability to manage the virtual environment and interact with the audience while delivering such powerful messages makes him an excellent virtual speaker. "
Amanda Zonca
PwC
" Dr Justin Coulson is a highly motivating and engaging presenter. The session was so valuable and I would highly recommend it to others. I can see how the skills that I learnt in the session will not only help in the workplace but in my personal life as well. "
Renay Lee
ENDEAVOUR ENERGY
" Justin is an extremely engaging presenter. His exceptional service and his friendly personality makes him a pleasure to work with. "
Melissa Gambino
ANZ
" Our team of Counsellors who deliver our mentoring programs in high schools are always enlightened and engaged with Justin's presentations. He has spoken at our last two team conferences, and he is always the highlight of our agenda. Justin's content is honest, current and practical. His manner is warm and our team always love hearing from him. "
Vicki Condon AM
RAISE FOUNDATION
" Dr Justin Coulson shared with us some simple, practical and evidence-based tools our employees can use to connect with and guide their mind and thoughts – to create mental calm and to regain balance and energy amidst the busyness of our day to day worlds. "
Trish Briggs
IOOF
" Justin manages to find the perfect balance - being both personable and relatable to his audience, whilst also presenting as an insightful, skilled and highly knowledgeable speaker. He truly is a consummate professional! We really appreciated the thought and time that he gave to understanding our unique school context, tailoring his content and responding to questions with genuine warmth, care and the expert capacity to support our families. "
Elise Gillard & Peter Derrin
Sydney Grammar School & St Ives Prepatory School
" We loved having Justin work with us. He was engaging, entertaining and a delight to listen to. Our staff appreciated the balance of insights based on research and practical application. Justin was funny, animated and kept our teachers interested and engaged. "
Lisa Atholwood
Clairvaux Mackillop College, Brisbane
" What I like about Justin is that he gets a feel for the group and then adjusts his presentation to meet their needs. He is engaging from the very first sentence. His topics and responses are very practical and down to earth. He has a very realistic view of families and people immediately sense his genuineness. "
Pauline Walkom
Catholic Education Office, Bathurst
" The way in which Dr Coulson supported our event was inspirational. I am certain that his humorous and practical insights have had a positive impact on all of the families that were present. What our teachers present shared with me afterwards was the practical implications for the strategies he suggested for families and how they would be applied in the school setting. Truly a gifted, kind and warm human being who is a breath of fresh air, mainly because of his unique ability to connect with every parent and every child. "
James Forrest
Kimberley Park State School, Brisbane
" On behalf of PESA and our board of directors, I wanted to say a huge heartfelt thank you to Dr Justin for his wonderful and inspiring keynote. Dr Justin's contribution was an invaluable part of making the #PESA2022 conference a success and we are so grateful that he agreed to be a part of our rich and diverse program! I know so many delegates got so much out of his presentation, particularly those educators who were experiencing the symptoms of ''running on empty'' (as Justin so perfectly put it). Staff burnout is a hot topic at the moment and Dr Justin's keynote provided such wonderfully useful and tangible information that I know will go a long way in helping not only individual educators address this challenge but also school leaders as well. We look forward to working with Dr Justin on future PESA conferences and events. "
Johanna Leitch
CEO, Positive Education Schools Association Ltd
" I enjoyed every minute. Fresh, inspiring, current and relevant! And as always, research-based. "
Miriam Bjelovarac - Director, Education and Care
Tinyeri Children's Centre for Early Childhood Development and Parenting
" We found the two sessions with Justin excellent. His knowledge, experience and expertise are in perfect balance with his capacity to warmly connect with the audience. His entertaining approach uses both latest research and relatable stories. The presentations offered our staff an ideal circumstance where existing understandings were affirmed, and simultaneously challenged or reframed our thinking. We look forward to working with him again. "
Karen Mahar - Assistant Principal Deputy Head of Junior School
Radford College
Justin led the presentation in an engaging and professional manner. The research provided is up to date and relevant. The audience were engaged and asked questions, which were answered. The suggestions provided were achievable for families.
Natalie Alach - Senior Coordinator PCWA
Ngala Community Services Parenting Connection Northwest Metro
Dr Justin Coulson had our students, staff and parents fully engaged in his outstanding and information presentations at Pembroke School this week. We are already in the process of rebooking him for next year and would thoroughly recommend him to other schools. A highlight on our calendar of keynote speakers.
Rebecca Forrest, Dean of Student Wellbeing, ELC to 12
Pembroke School
Justin's presentations really resonated with our swim community. We could all relate and appreciate the motivation continuum that our swimmers need to reach - the intrinsic state - to love what they do for optimum results. I also enjoyed how Justin related his journey in Swimming of which I was thankfully part of and felt proud of what he has achieved both professionally and personally.
Zoe Sparks
Swim Coaches and Teachers Australia (SCTA)
Happy Families App
Giving you the parenting tools you need at your fingertips
Check out the App
Stay Connected with Justin Coulson